Hello lovely,
I wish you a wonderful start into the new week!
Today, a new project starts that I do together with the German Blogger Miss Bartoz. Once a month (on the last Monday), we show you an outfit to different themes. We wanna show you how different outfits can be.
The goal is to have Blogger from the whole world take part in this project so our readers can find many new inspirations each month.
Every plus size Blogger that would like to be part of this project, write a comment here or send me or Miss Bartoz a mail with the name of your homepage. We'll put all links on the "Plus Size Outfit Day" post.
The next "Plus Size Outfit Day" is August 27 and the theme is Black & White. So our readers can look on the other sites for more inspiration, we'll try to post at the same time. I'll post on 12am (PDT) and Miss Bartoz in Germany at 9am (MEST).
After this, a raffle will set the new theme. Every blogger proposes a theme (Tango, China…) and then we see what we'll do in September.
I hope many blogger will be a part of this and our readers get many inspirations!
The theme of this month ist stripes!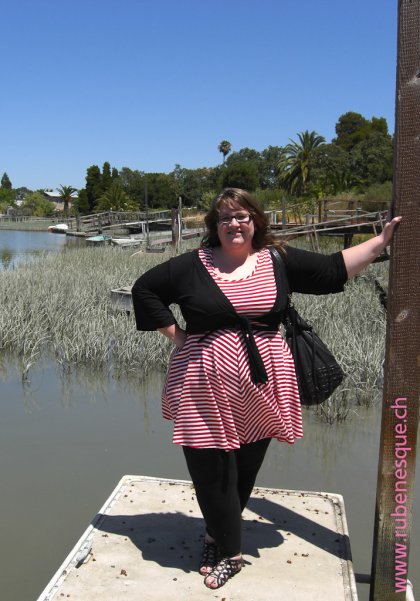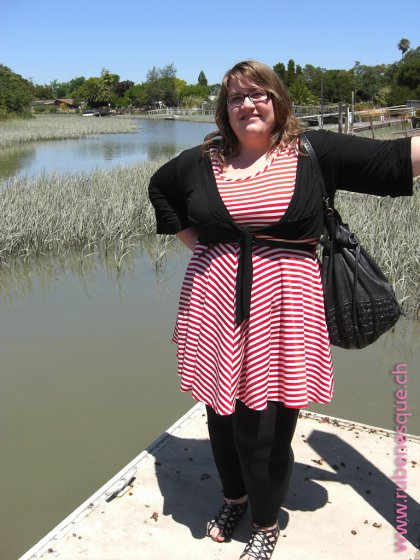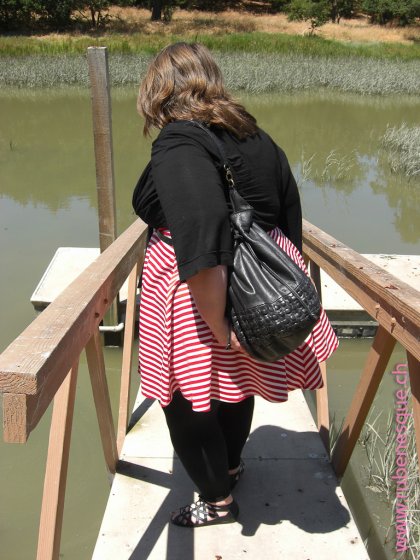 Dress: Re/Dress, Bolero: Markt, Shoes: Secondhand, Bag: Liebeskind